Welcome to
CHeckME!
CHeckME is an asset and maintenance management system that works at high performance as SaaS. A simple added value solution, versatile, reliable and scalable.
What is CHeckME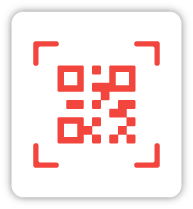 What is CHeckME
Partners
Some of the companies that already use CHeckME solutions





Testimonials
Some testimonials that have already chosen CHeckME solutions
Gabriele Brambilla
Sales & Marketing manager
Gestitel Broadcast, one of the leading Italian companies in the design, development and maintenance of telecommunication systems, has developed a particular electrical device for protection against lightning and overvoltages. The complexity of today's systems makes it necessary to have a control mechanism that allows our customers to have the updated status of the various maintenance operations that are performed on the systems and to check for any potential problem. This allows us to improve most of the procedures and to offer our customers an exclusive remote-control service that allows them to receive persistent information related to their equipment. We have selected CHeckME for our company and our products, and all the solutions proposed to our clients. Our customers are the main protagonists of the international radio and television panorama, and through CHeckME, they are able to enhance several data processing procedures, they could manage transparently the relationship with their staff, finally reducing costs, eliminating transcription and classification errors and managing censuses of equipment and workstations.
MGH Systems is a Group operating in the engineering, construction and management of both proprietary and third-party Data Centers. The complexity of today's systems makes it necessary to have a control mechanism that allows us to check, at any time, the status of the systems and any problem that could arise in each of the devices present in our Data Centers. This allows us to automate most of the procedures manually performed by the operators and to have, even remotely, persistent control of our infrastructures.
Giovanni Barzaghi
President of APA Confartigianato Milano Monza and Brianza
APA Confartigianato has always been committed to identify innovative solutions that can help companies to perform their business more effectively and efficiently. CHeckME is a new, cost-effective solution for all the monitoring and control activities that a service company needs today both for the improvement of its processes and for transparency when managing relationships with the customers. This is why we have selected CHeckME and we support this solution. This is why an increasing number of artisan companies use CHeckME.
Antolini Michele
Fleet, Logistics and Facility Manager LGH SPA
LGH SPA, a Lombard multi-utility company 51% owned by the A2A Group, has always been inspired by the innovation of its internal processes; CHeckME is one of the answers to our continuous search for improvement. In particular, the processes related to preventive and predictive maintenance both in the Fleet and Facility fields have found in CHeckME an optimal solution that represents the best for the Last Mile of the process! As Fleet, Logistics and Facility Manager at LGH Group, I am completely certain that this solution will bring further benefits to the complex management of activities, thanks to the precise measurement of the SLAs, to even more optimal monitoring of security and to the dematerialization of the paper forms that are still today subject to error. I am confident that the system will be a support, also from the point of view of Industry 4.0 and Smart City which are a must for the innovation and improvement of the mobility and asset management processes … but not only!
United Kingdom
London: W1B 3HH, 207 Regent Street